A rather rare phenomenon in the Austin region reached us on January 10, 2021. IT'S SNOWING! We have the onset of winter. The cold white gel pump was last available in these quantities about 7 years ago and is an extraordinary spectacle for the locals.
The winter lasted almost exactly from around 8:00 a.m. and ended at the same time the following day. Everything was gone again. Well, you can about endure one day of winter a year, although the snow on the palm trees looks kind of cute … (and the car salesman laughed at us in 2019 because of our question about winter tires).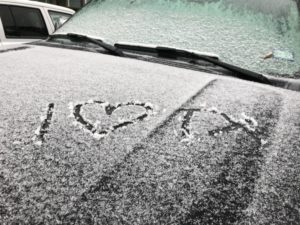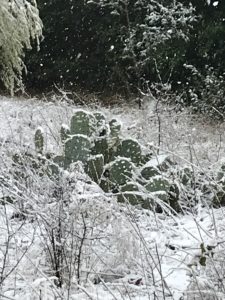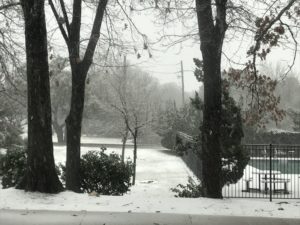 ---
But you can also try to do your best when the snow is there. Also grabbed plastic bags for tobogganing (we hadn't considered buying a sledge until now), and then the loss is seen how to move down a slope in this weather.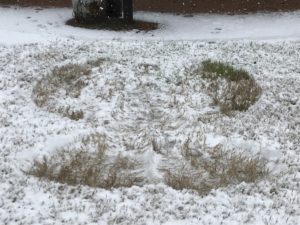 ---
And last but not least, we now have a good reason to use the mulled wine we bought from ALDI in December. Apparently, it was quite funny, but it doesn't have to be in regular form.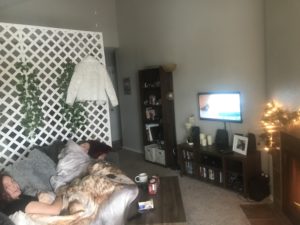 ---