There was a time when we didn't exist yet, but that was long ago … In the beginning, our parents created Andrea and Matthias independently of each other. This happened in the distant past when there was still a country that no longer exists today. That is why these two former children are practical without birth stateless nowadays … But no matter, we are there anyway.
We had known each other since 1998 when we were still neighbors in Erfurt. Occasionally you saw each other on the balconies, chatted a short word, or watched the house elder brushing the concrete slabs with greenery. After Matthias was supposed to water Andrea's flowers in the summer of 1998 because she flew on vacation, and of course, he did this correctly (i.e., on the last day before her return home), we got to know each other better. We developed a certain sympathy for each other, do not deny it. So the two, who had previously lived next door to each other, found each other.
---
In 2005, these two little people, who have meanwhile become more or less grown-up, had their children, and after a short stay in the microwave, Celina-Marie was allowed to start leaving her footsteps in life. Mom and Dad had already done enough chaotic things to experience further adventures together with the child. And to this day, there have been a large number of them in the most varied forms.
---
It is important to us not to follow the mainstream. For example, Celina was the only child to have a bat-style sugar cone when she was introduced to school, as she was so fascinated by vampires as a toddler and loved the Wave Gotik Treffen in Leipzig.
---
Who are we?
Andrea Kuehne
Model:
Diplom-Ing. (FH) Architecture
Known defects:
sometimes moody
Known benefits:
also struggles (with hands and feet) through unknown terrain
Favorite drink:
fermented grape juices
Favorite Food:
It is eaten what is on the table or two pots inside each other with a cleaning cloth in between)
Favorite hobby:
Shop for clothes
Hate employment:
Iron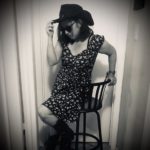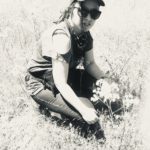 ---
Matthias Kuehne
Model:
Diplom-Kaufmann (FH)
Known defects:
Ambitious and occasionally adamant
Known benefits:
can now cook roulades and homemade fried potatoes
Favorite drink:
beer
Favorite Food:
It doesn't matter; the main thing is that it once had a face
Favorite hobby:
break something, build or tinker
Hate employment:
Ride the cable car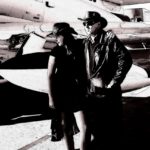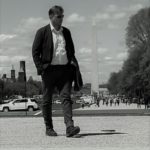 ---
Celina-Marie Kuehne
Model:
Student at the S.F.Austin High School
Known defects:
the usual pubescent symptoms, especially impatience
Known benefits:
Determined and willing to learn
Favorite drink:
Smurf blue lemonade
Favorite Food:
Nachos with a spicy sauce
Favorite hobby:
Visit zoo parks and play animal games, dance, and paint
Hate employment:
School and homework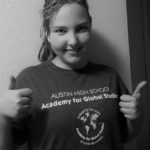 ---
What has always connected us profoundly is the desire to travel and the heartfelt desire to get to know new countries and regions in various ways. This irrepressible urge to broaden our knowledge, paired with spontaneity and boundless refusal to plan, is an essential part of our life together. Our unconventional behavior leads us again and again to places that one rarely gets to know on conventional vacation trips, and our emigration allows us to gain experiences that one would never get as a vacationer.
---