from Celina-Marias Kuehne /
Project TGPLAN (Think Globally, Problem-solve Locally, Act Neighborly) is an assignment in the Academy for Global Studies at S.F. Austin High School that is designed to take an in-depth look at a major global problem and find possible solutions. Further, it is designed to actually take action that actively combats the problem.
I have decided to focus on the problem of the increasing spread of zebra mussels in our waters in Austin. To that end, I first did intensive research on the causes of the spread and the problems associated with it. I spoke with boat owners on Lake Travis who occasionally take their boats on trips to other lakes and had them explain the problems to me from their perspective. I then looked at the problems for industry and water management.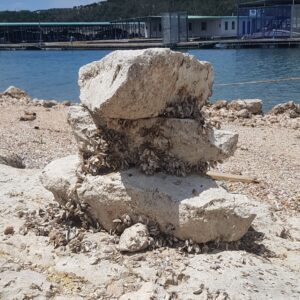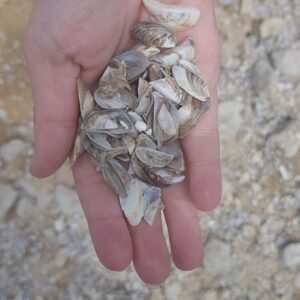 Finally, I created a website and collected all the information on it:
Enjoy reading and protect all waters from the spread of zebra mussels!