from Celina-Marie Kuehne /
In the middle of May, the annual EOC-Test (End Of Course-Test) and the STAAR-Tests are coming up, and for the subject "Ballet Folklorico" this should be broadcasted via Zoom and Facebook again, as it was already the case at the half-year-end. However, after one year of home dancing, there was finally an opportunity to perform the rehearsed dances in costume and in-person live in front of the school.
---
End of school year onlinedancing
Thanks to the launch dance, there was once again a reason to clean up the room – (or garage or living room for the others), place the camera neatly, and dress nicely… This time I may appear for the first time as an officer (so to speak, board member) in the dance group! Unfortunately, everyone still has to dance alone in their own homes, and everything is broadcast live on Facebook via Zoom. Ms. Maura Masters (our leader) explains the dances and regions, and Ms. Victoria Carr (our choreographer) is as always DJ and plays the music (not always really successful 🙂 but still with commitment…). We all hope that next school year, we can all practice together again and perform in front of an audience!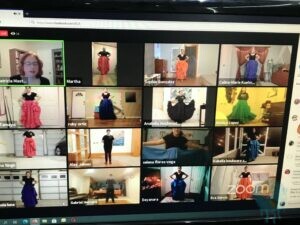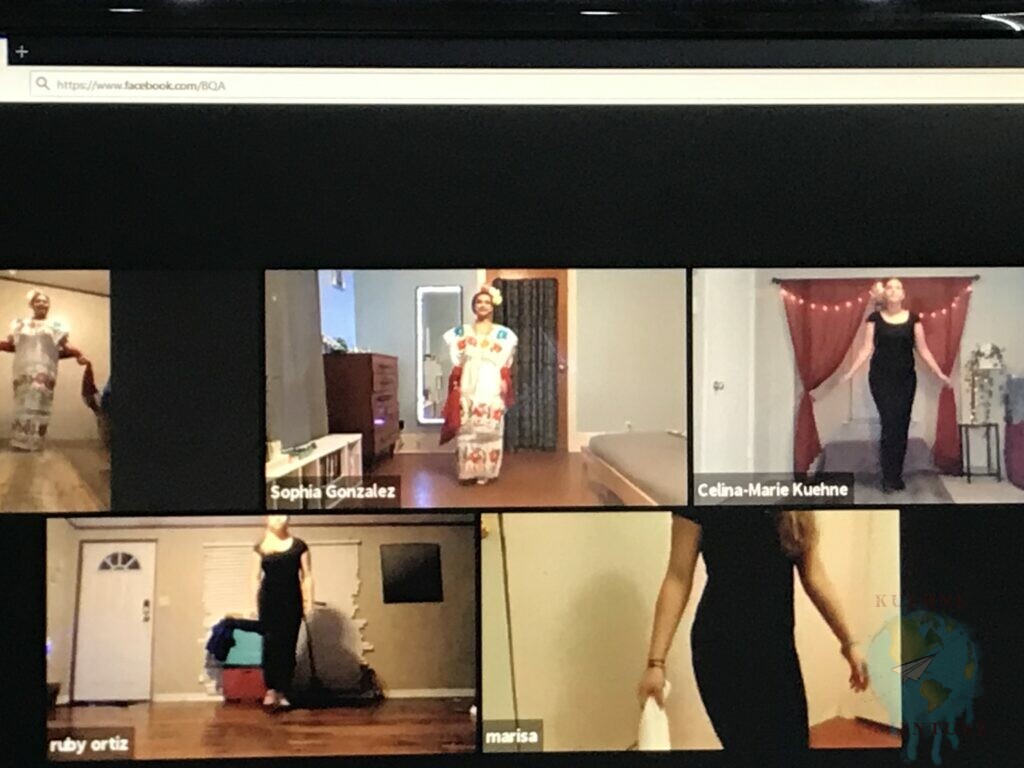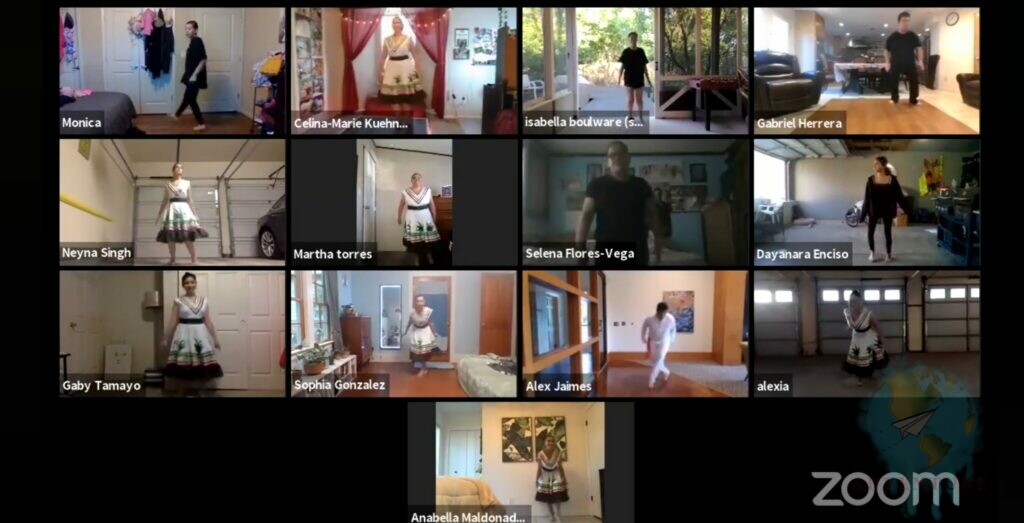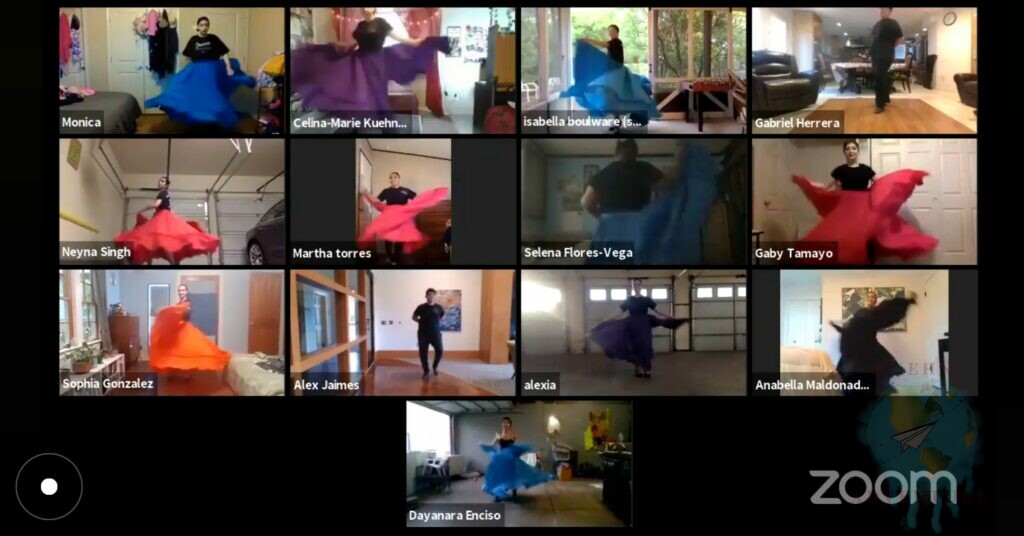 ---
First live performance for Cinco de Mayo
On the occasion of the Mexican holiday "Cinco de Mayo," our Principal (for me, she is always called Princess), Ms. Amy Taylor, would like to welcome the incoming students with a show program upon their arrival. And so, Ballet Folklorico was asked if they could put on a little performance before school started (that is, when the school buses arrive) to motivate the examinees from the STAAR test. And we dancers were enthusiastic about the idea because no personal performance could be done for more than a year.
It was an extraordinary event for me because it was my first official appearance on the Competition Team.
We left for school around 7:30 AM (which was way before my daily wake-up time because of homeschooling), where we girls practiced the choreography again.
Around 8:15 AM, the first students arrived, and we perform our short show in front of the students and teachers in the main entrance area. And because more school buses arrived regularly until 9:00, the whole show was repeated three times.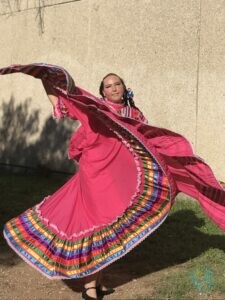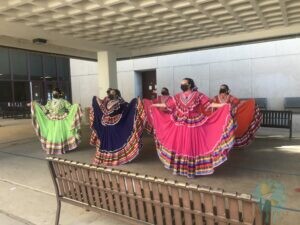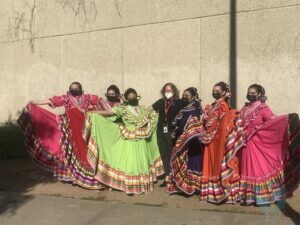 Rewarded with applause and obviously proud and happy, there was a small photo session afterward, and then it was back home to study and work.
It was a first taste of what will await me in the coming school year as an officer in competitions, and I am already looking forward to it enormously!
---