Autumn break 2018 – As part of this year's European tour, mom and daughter decide to take a quick tour to Paris. Because we prefer to spend the money for shopping in Paris, we, of course, don't take the "taxi to Paris" but rather take the cheaper night bus from Mango Tours, which will bring us to the bank of the Saine in about 10 hours. From Erfurt to Frankfurt, we are all alone on the bus, but soon a few will get on, and soon we will be a colorful, funny group.
---
MONTMARTRE, SAINE & EIFFEL TOWER
Of course, our first stop is the Montmartre district with a visit to the Sacre Coeur church. From here you have a great view over the city at 8:00 a.m. with a croissant and coffee! Of course, we will take the short city tour on offer before we go our own way. Riding the subway is also much more exciting. And because mom has been here several times when she was young, she also knows where to drag the poor daughter! So off to a hike along the banks of the Saine. First stop: Notre Dame (at the time, we didn't know that this great famous church would burn down only a few months later). Thanks to the queue of people, we saved ourselves a visit inside. We continued over and through various Saine bridges to the Place de la Concorde …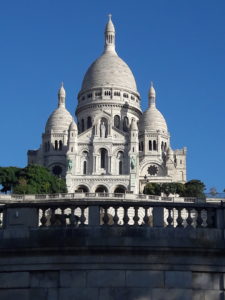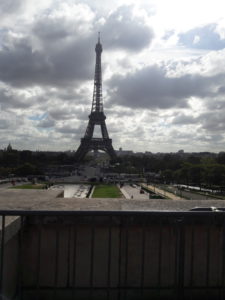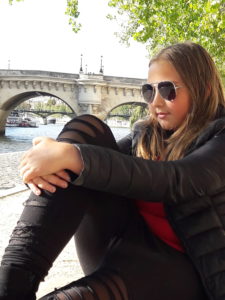 … and finally to the Eiffel Tower!
Yeah, that had to be done, and despite our sore feet, we decided to climb the stairs! So crawl up to the second platform to enjoy the somewhat gray view due to the weather!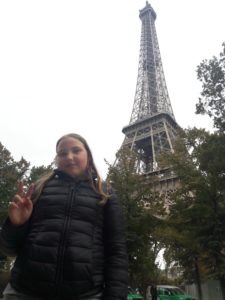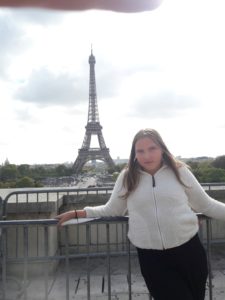 ---
THE LOUVRE – ART OR TRASH?
And while we're there, the poor child is being tortured again with art and culture … Mom is dragging it to the Louvre! Ok, let's work our way through the history of art, starting with Phoenician art … through Greco-Roman statues like Nike and the Venus of Miro … further over-Italian, Dutch, French paintings, to … Yes, of course: Miss Mona Liesa! The lady hangs in a large room on an inconspicuous wall … surrounded by countless visitors. The lady smiles carelessly because she certainly knows how many detours and, above all, stairs all the tourists have left behind to see "them" …
Well, it was fascinating and a must if you are already in Paris!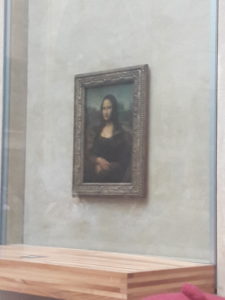 ---
PERE LACHAISE – CEMETERY
A slightly different sightseeing point on our excursion was the Pere Lachaise cemetery. Many well-known personalities rest in this "city of the dead" such as the poet Oskar Wilde, artists such as Jim Morrisson and Edit Piaff, the poet Molière, author Honoré de Balzac, pantomime Marcel Marceau, composer Frédéric Chopin …
The graves are laid out above ground and designed with many great figures. For some, it is macabre; for us, a piece of history and culture.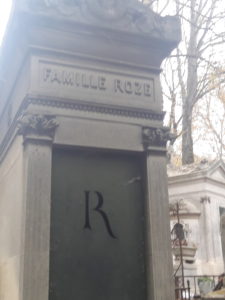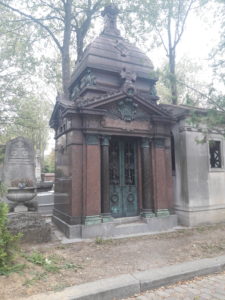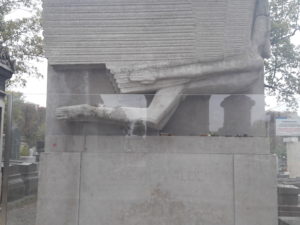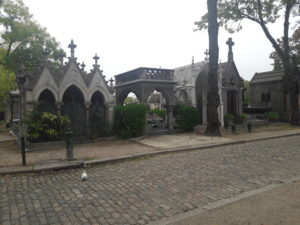 ---
PARIS AT NIGHT
And last but not least, a shopping stroll on the Champs Elysee at Prada, Cartier & Co was not to be missed.
Finally, we treat ourselves and our tired feet to a night boat trip on the Saine before we finally continue to London …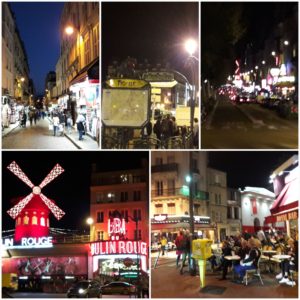 ---