On our last day together before the separation for an indefinite time (Matthias had to go back to Germany), we made a trip to the, here trendy sausage festival (quasi the Texan Oktoberfest) in New Braunfels to test our "new car" on heart and kidneys. It is cute how German traditions and culinary delights are interpreted here in the USA. And the numerous German names occasionally cause us to grin. For example, the water amusement park here is called "Schlitterbahn," or the event in question is called "Wurstfest."
Unfortunately, neither the entrance fee nor the prices for food and drinks could move us to stay longer. With what was called there partly, one could think, they have imported the whole stuff individually and personally from Germany.
---
So we decided to leave it at just sightseeing and taking impressions and then, typical Texan went to BUC-EE'S for dinner. But it's nice to know that (should homesickness ever arise) there are places here that allow you to make a short trip to Germany without spending half a day on a plane (even if Germany seems to consist only of Bavaria).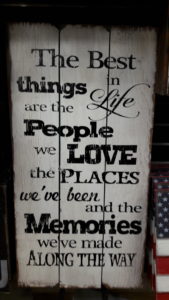 ---